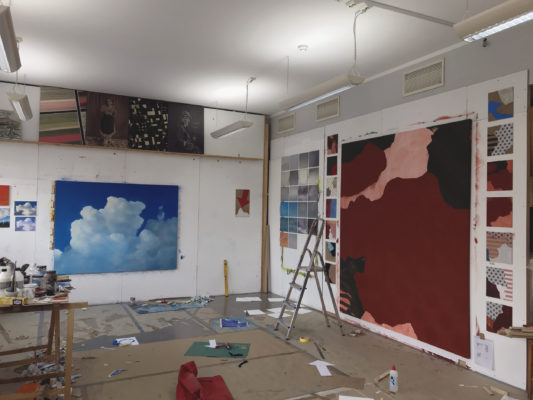 While reading and exploring family documents, and photographs from my fathers origin, the not any longer existing Sudetenland, I find myself doing small paintings with collage stuff in it, big clouds and trying to measure them. Some kind of scanning of the not anymore existing. For me, never been, but definetely exists.
The borders came up and with that came suspiciousness. The nostalgia. The history. A transfer of the evaporated.
Lot´s of maps, clouds, nation-states. And exact roughness. Precisely.
Oil and beeswax on board and canvases.
Das heutigen Wetter über dem Habsburgerreich. Oil on canvas. 139x179cm.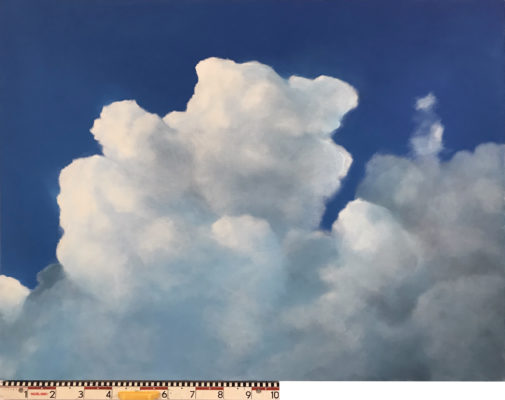 Studio in February. Tänk på döden och Borderline. Oil on canvas. 200x135cm each.