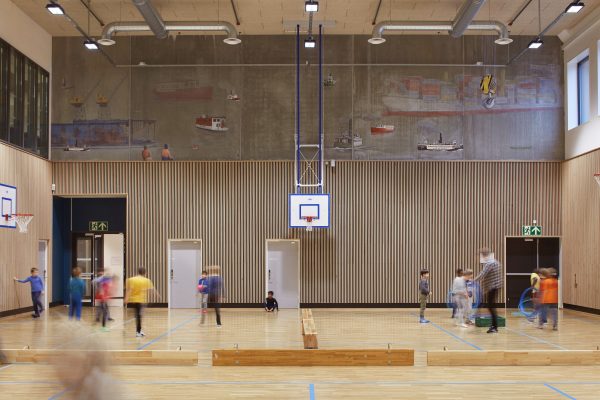 Public commission at Damsgård children school in Bergen. Silicate painting on the drill-halls 16 metre long concrete wall, portraying the scenery of the local surroundings as the recent abandoned shipbuilding industry,  the story of the passenger ferries between Damsgård and Bergen before the bridge came among other ships that comes sailing by.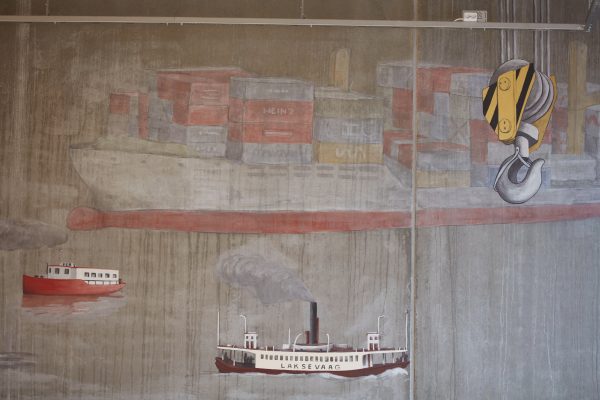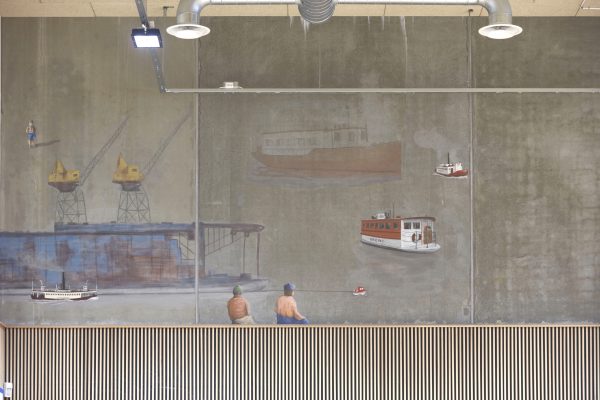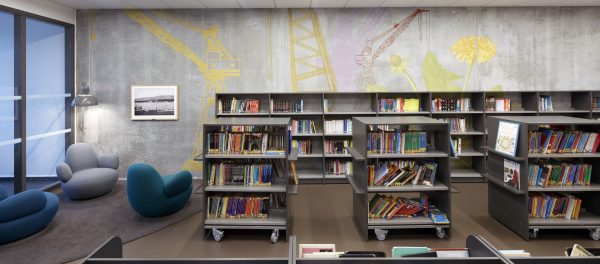 Opposite side of the concrete drill-hall wall lies the schools library. Here continous the silicate paintings depicting some of the old shipyards now almost all gone cranes, dandelions coming back, texts from old Damsgård postcards, a photograph depicting the same spot from 1869,  a grass and dandelion meadow, wich a few years becomes the big shipyard, taken by famous documentary photographer Knud Knudsen.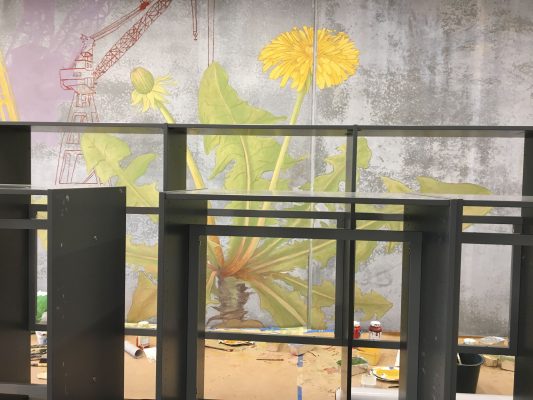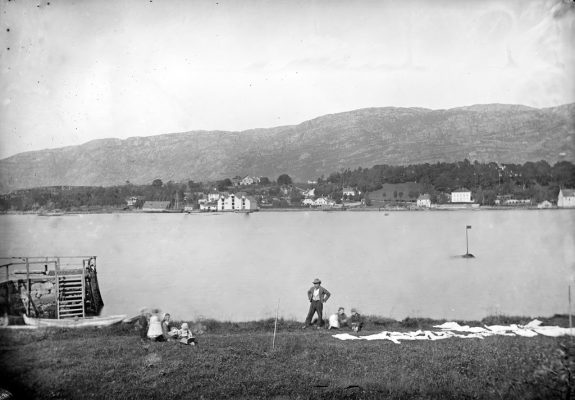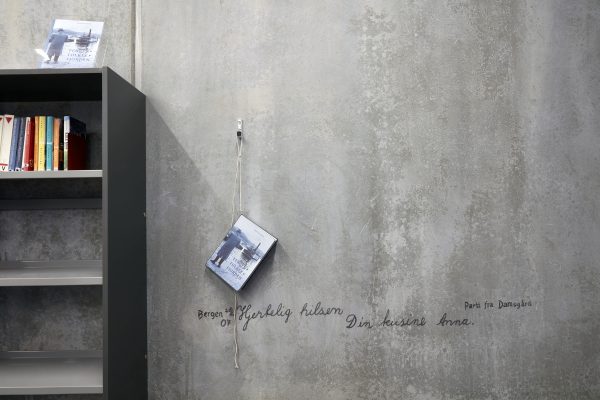 A book by Arne Jacobsen describing the history of the passenger ferries in different versions developed and produced by book and paper consevator Pedro Vasques at Bergen University. For example an extra big book, extra small book, japanese binding, a book to pull out as an accordion, a wrong way round book, a book where the pages falls out, and so on.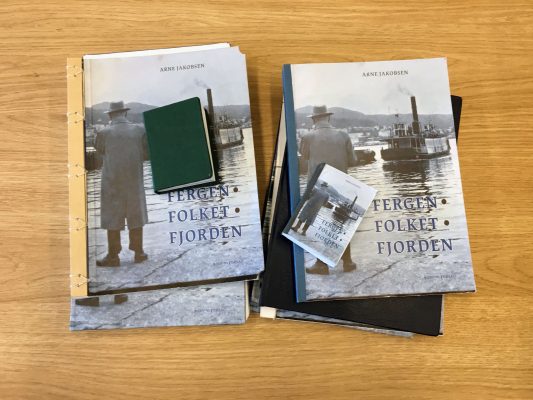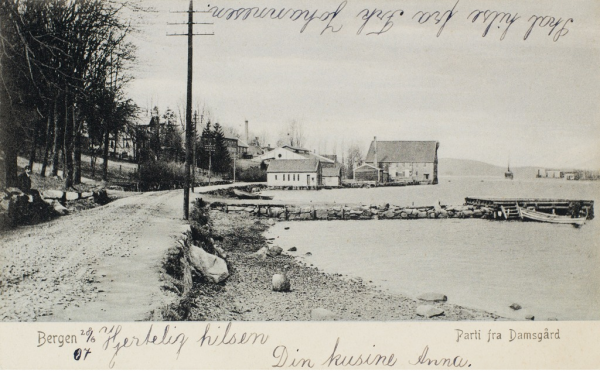 Example of old postcard that continous as texts on the walls in the library.