The exhibition Wall of Thuja (seen from three wheelbarrows) at Heimdal Kunstforening (Heimdal Art Center) September – October 2022. Supported by Kulturrådet (Norwegian Art Council), Norske kunstforeninger og Trondheim kommune. Photographer: Daniel Hansen/Heimdal Kunstforening.
Art critic: https://artscene.no/2022/09/23/patrik-entians-buskevekster-fra-nye-synsvinkler/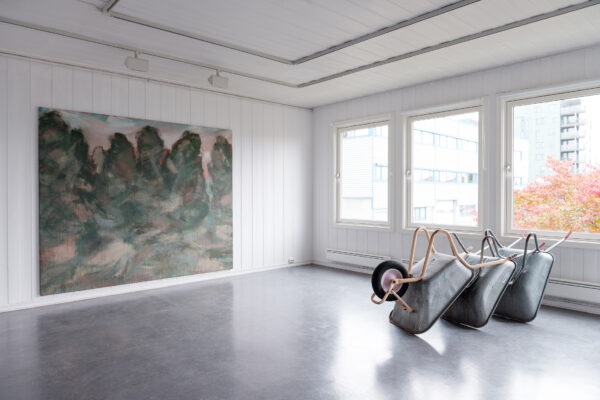 During a series of forced quarantine periods in 2020-21, I started painting in my own garden in Drammen, and became particularly interested in the neighbour's large tuja hedge. These silent and eternally dark green figures who, at the time, had the thankless task of keeping the dangerous out. Now, during the spring painting work, they have increasingly taken the form of an obscure threatening darkness that eats the air and suffocates any form of overview. A wall of phantoms that can neither be encompassed, understood nor overlooked.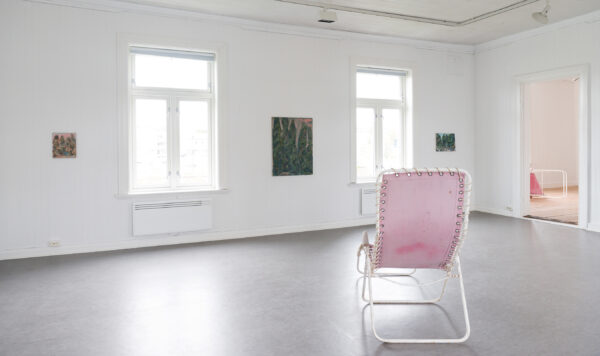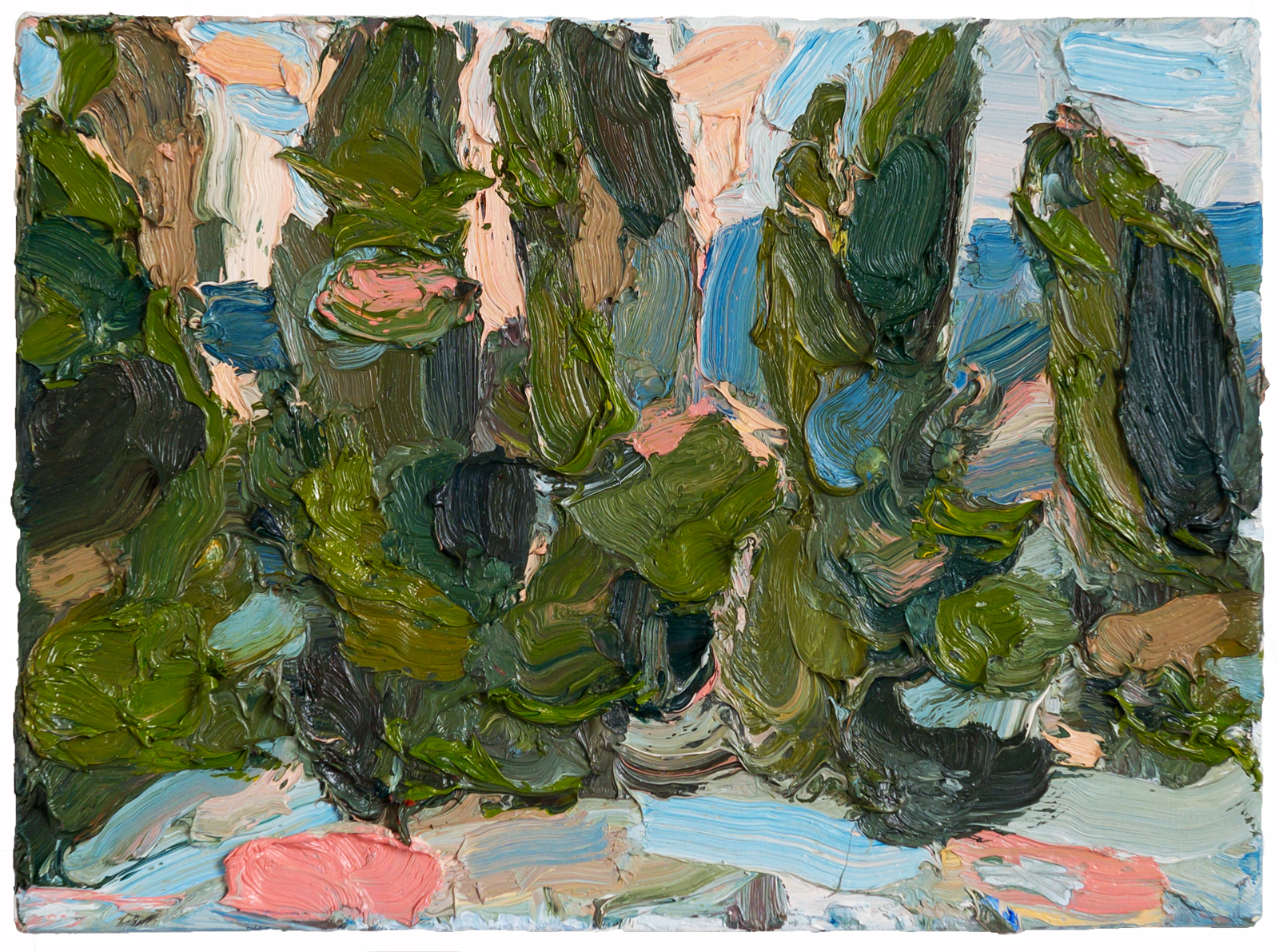 Svajande fantomer i februari. Olje på lerret. 24 x 33 cm.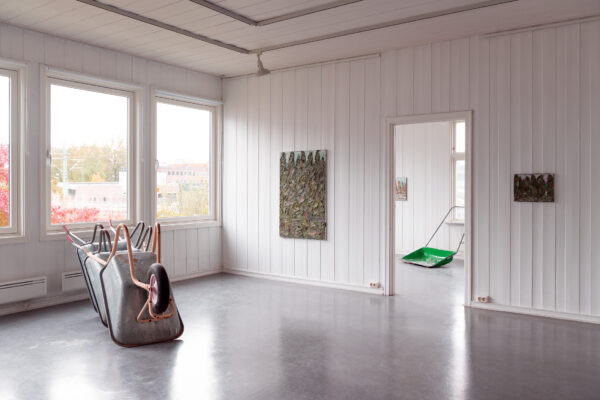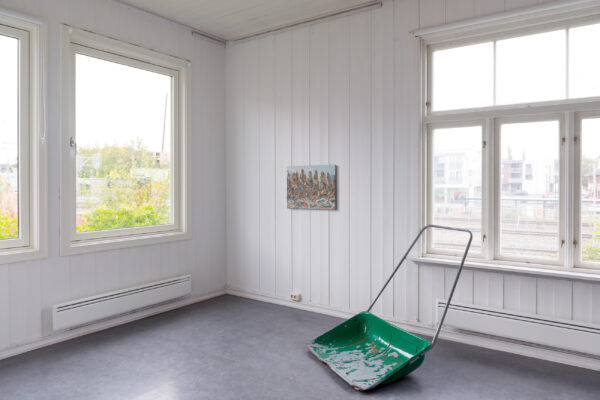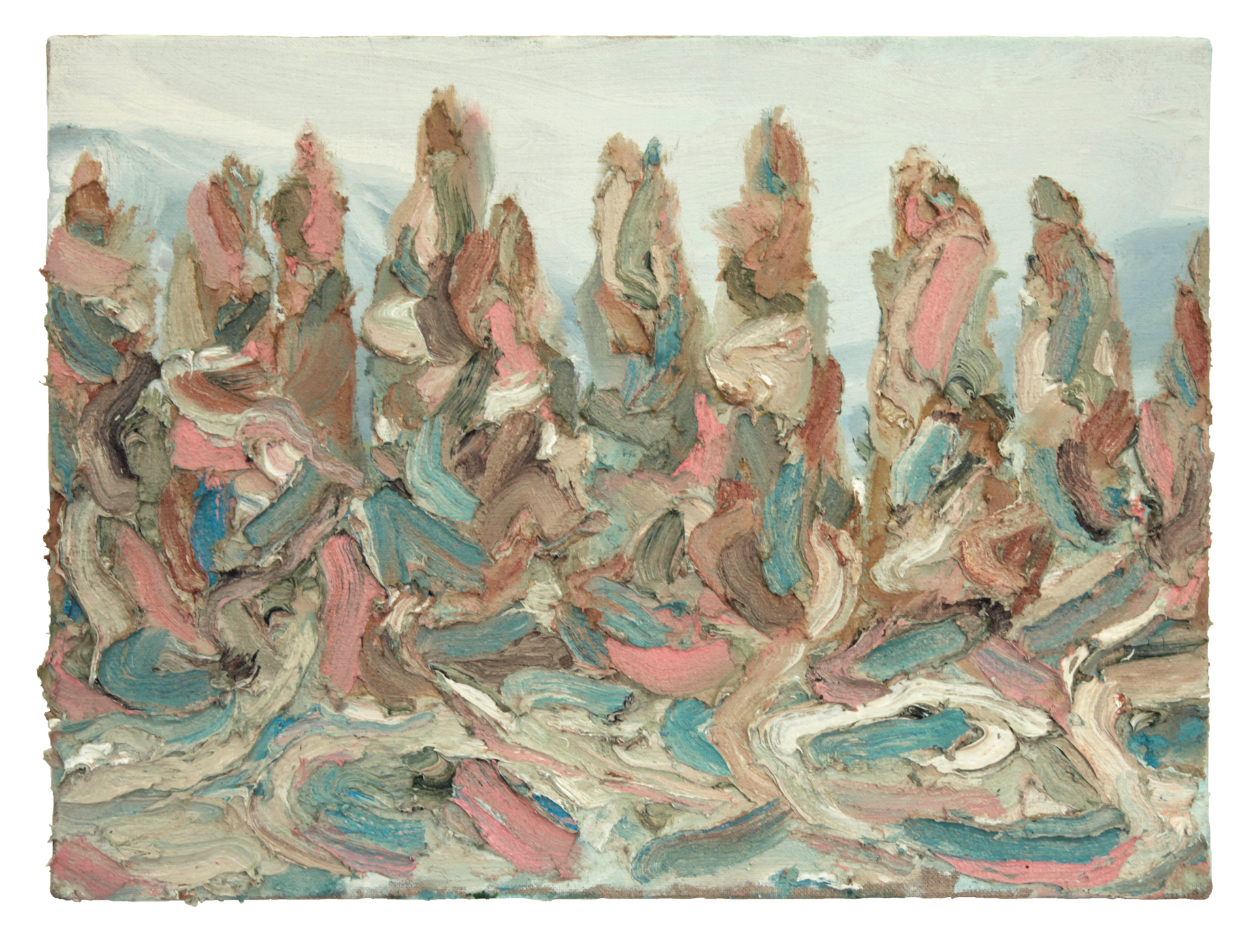 Mutasjon i januar (Flesh Tint i snøfall). Olje på lerret. 41,5 x 56 cm.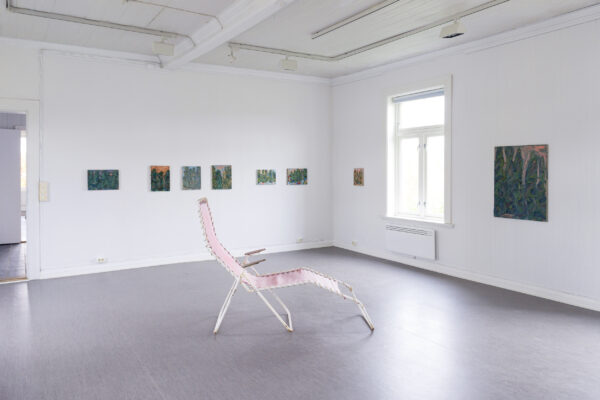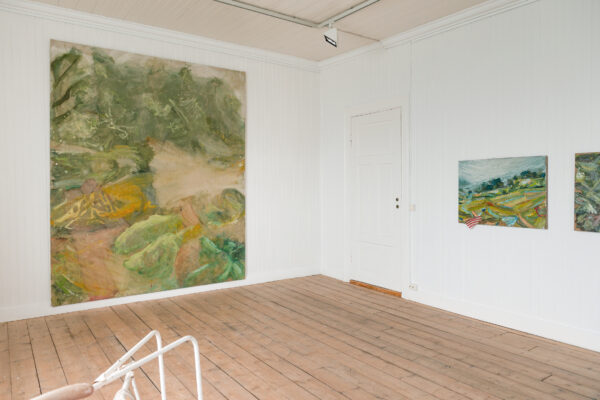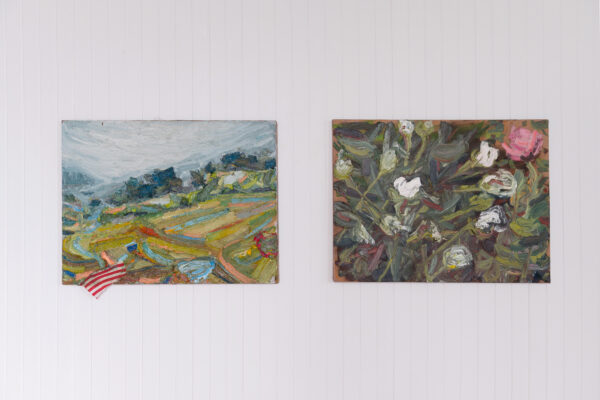 (t.v.) Kohort i desember (kraftig regn, alt flyter). Olje og tøy på lerret. 60×80 cm. (t.h.) Karantene i juni (hvite peoner i pøsregn). Olje på lerret. 60×80 cm.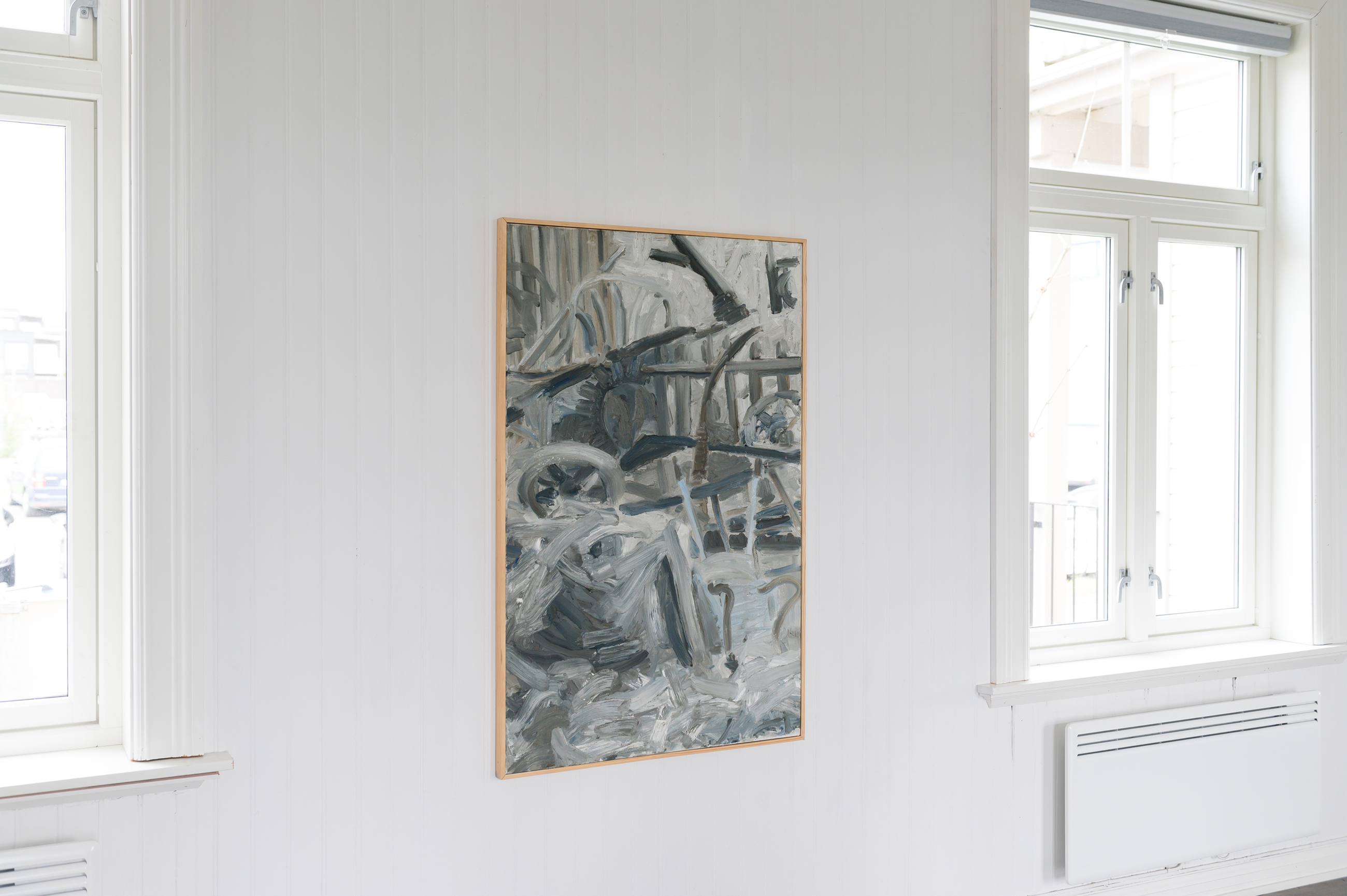 Plaststol og trillebår (ved vedskuret på gården til Terje og Berith). Olje på lerret. 110 x 70 cm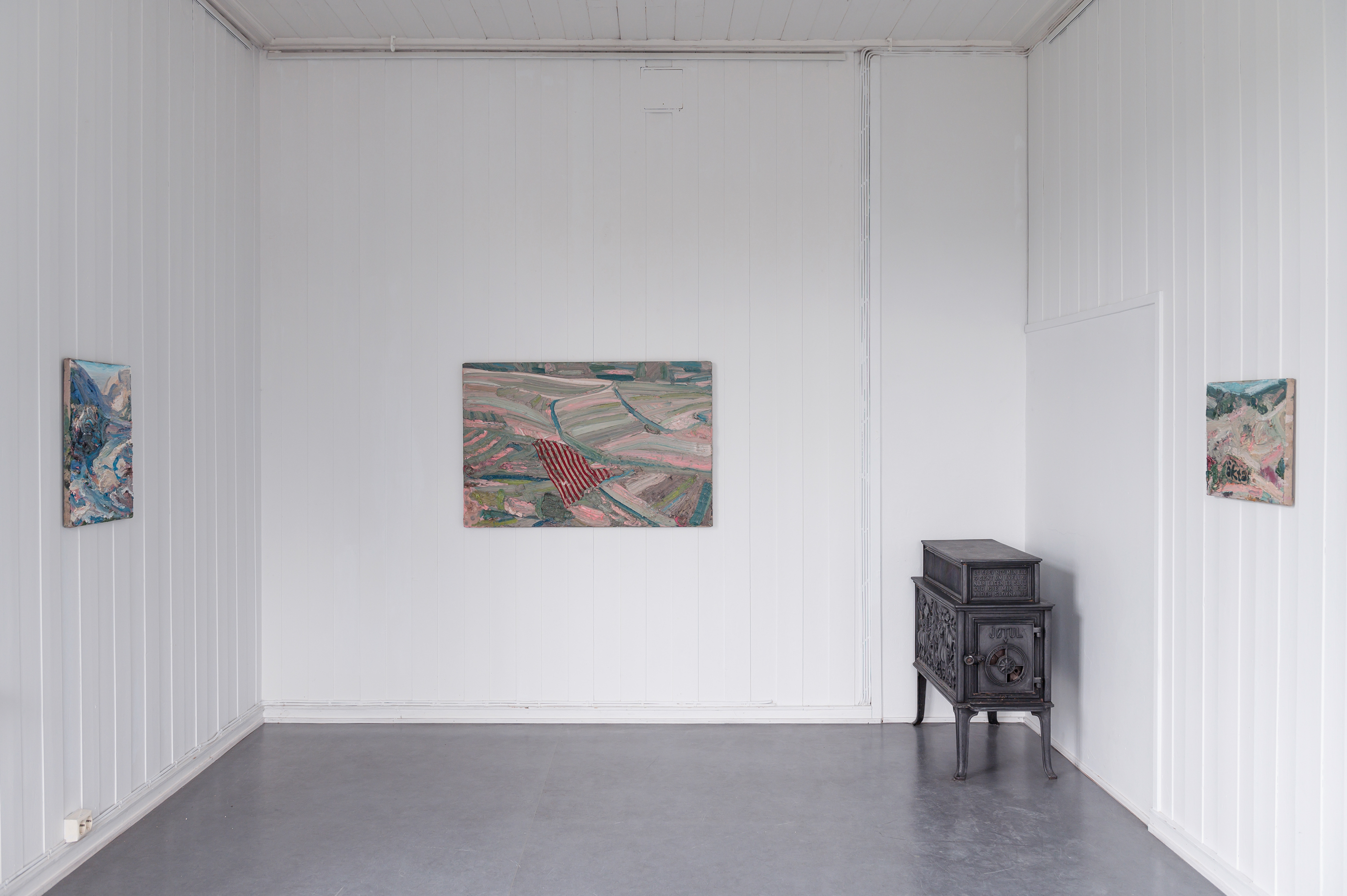 (Maleriet i midten) Innmarksovertredelse. Olje og tøy på lerret. 68 x 102 cm.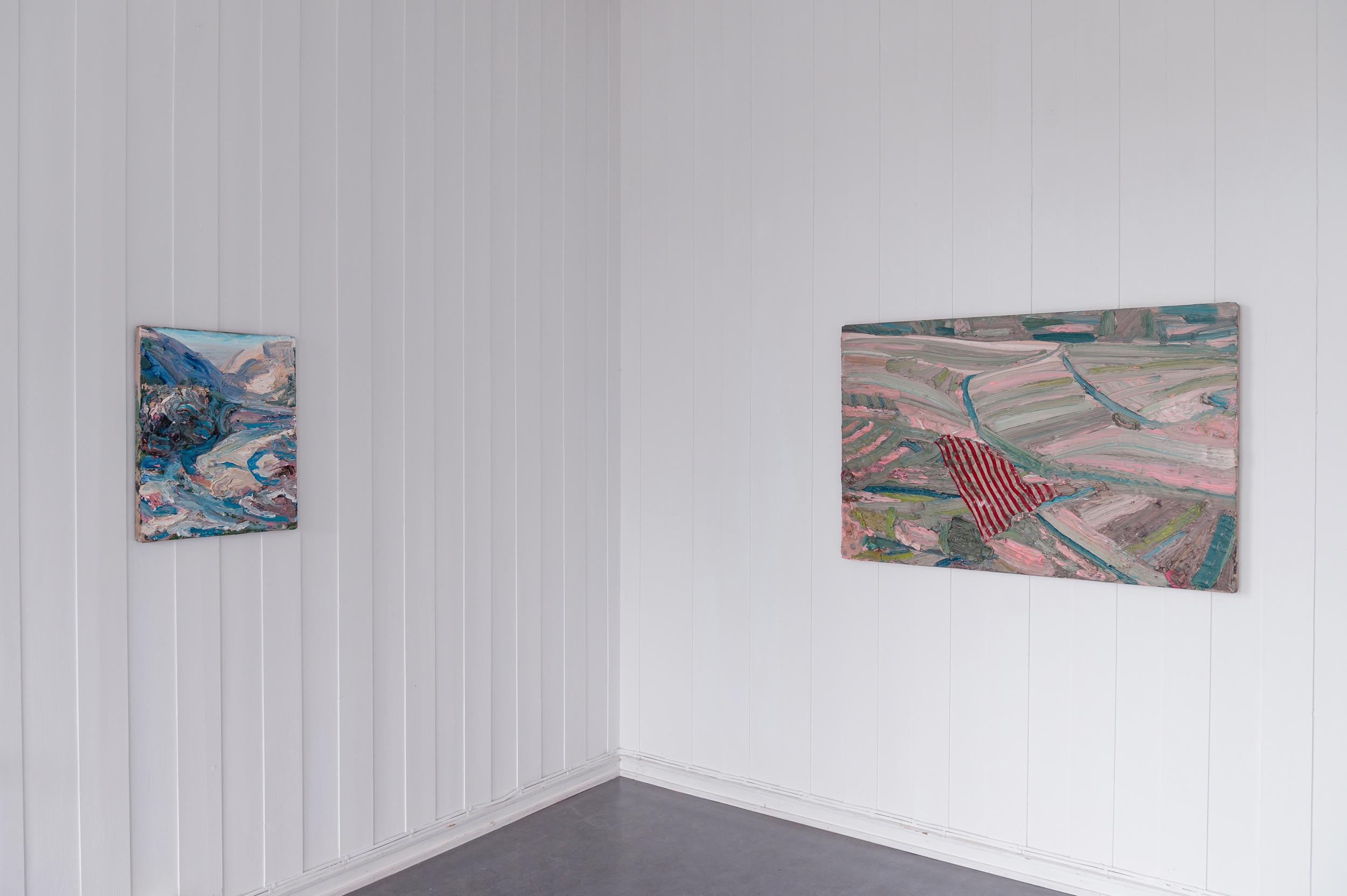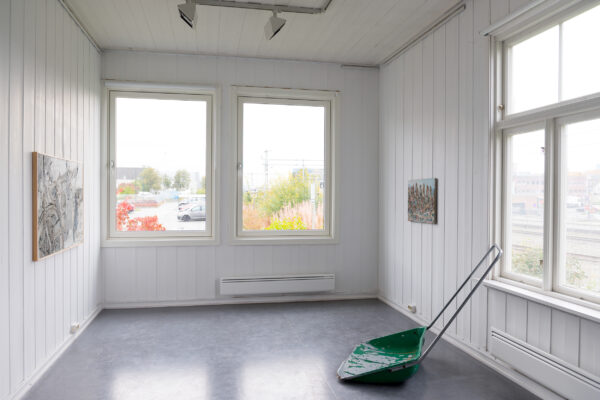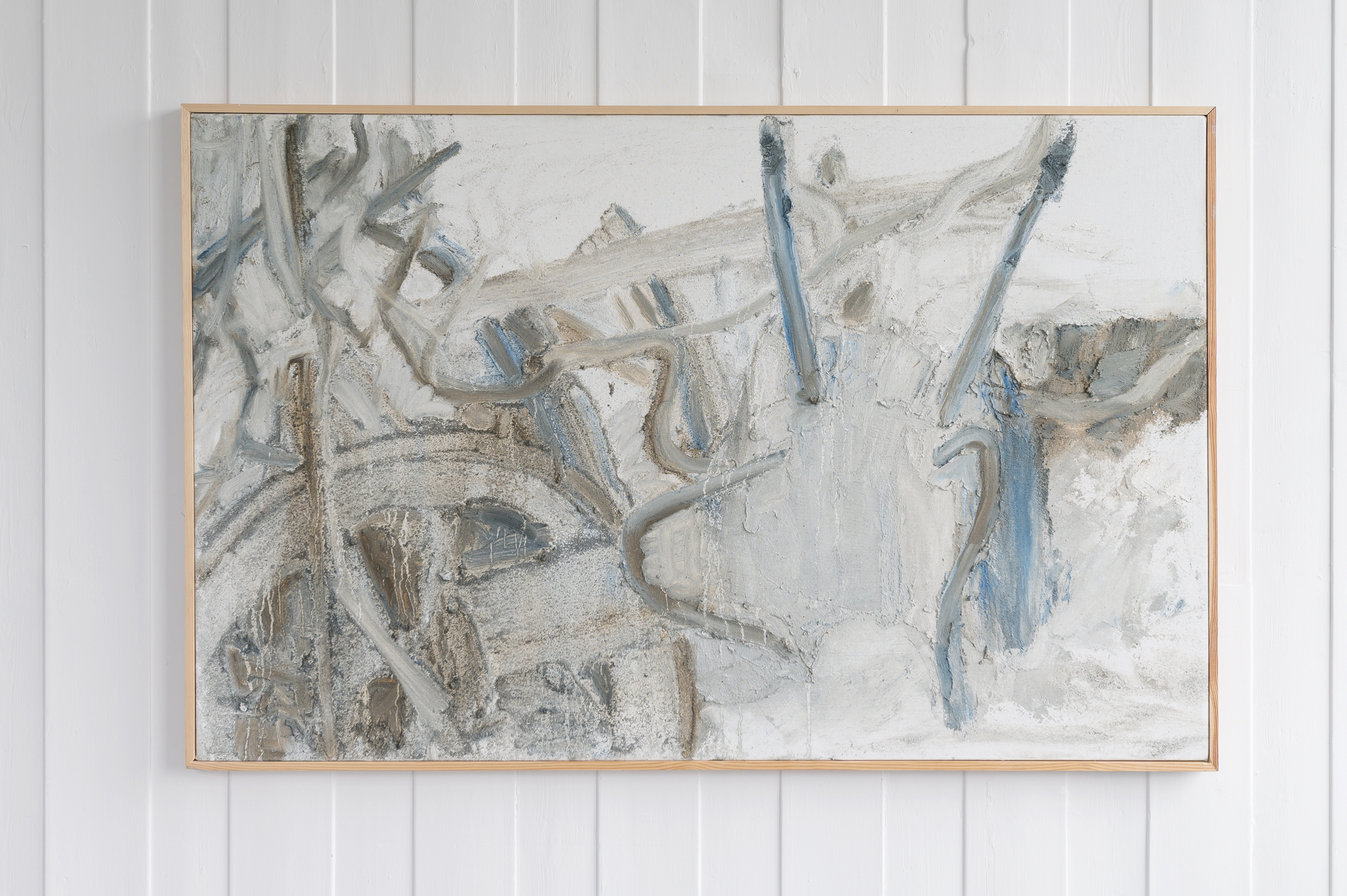 Trillebår og vognshjul i snøsludd (på nordøstsiden av Terje og Beriths hus). Olje på lerret. 70 x 110 cm.